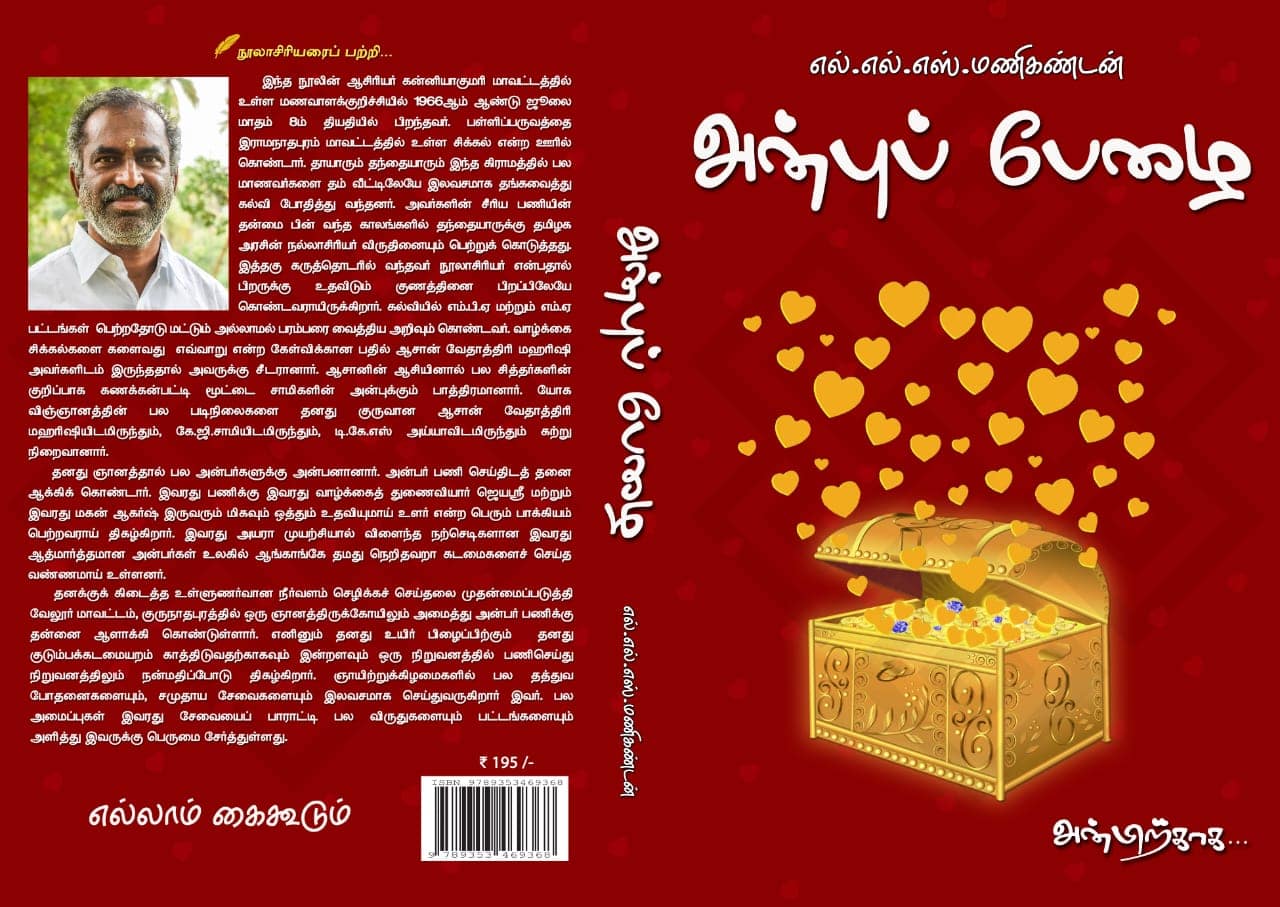 Anbu Peazhai
A book which depicts pure love. In Nature everything is love. The whole universe has evolved out of love This love is Natures core.
Human beings has evolved out of this love. He is the supreme outcome of the universal love. Man must live in peace and the peace must be spread all over the world .Nothing must be a barrier for this. The whole world is one .All beings are one. This is Natures love. One must realize this .To be a wholesome being one must realize love, visualize love, breath love, see love in everything. We need the guidance of a Master.
Anbu Peazhai will spread this love in the whole world. Whoever reads this book will surely taste the nectar of the this universal Love and undoubtedly will fill everyone's body, mind and soul of this nectar
Cow – Our Mother
Cow is treated as mother in India as it bestows life milk to the public and inevitable aid in essential agricultural operations. Apart from that cow is a pious symbol of great Indian religious culture that has gained universal fame.
TIRUMALA TIRUPATI DEVASTHANAMS (TTD) has taken up this work with pride to bring out various aspects on cow that draw our attention for study, utility and respect for revival of ancient fervour. Several facets which are specified in this as topics are : 'The Cow as Worshippable Mother', 'The Cow in the Vedas', 'Cows of Indian Origin', 'Movements for Protection of Cow', 'The Fruits of donating a Cow', 'Gopadmavrata', 'Gomati Vidya', 'Panchagavya Specialities', 'Cow Dung, Cow Urine – Economics and Medicines' and the like. The descriptions are vivid and valid.